Peter Maltezos
wrote on Fri, 29/03/2013 - 15:06
Melbourne and the Yarra River
It was because of the Yarra that Melbourne was settled where it was. Fresh water was available for use next to the broad 'Bay' section of the river, that was used as a turning basin for ships. 'The Falls' as it was known, divided the freshwater from the sea water at this part of the river and made up of rocks that formed a natural dam and waterfall, they were soon removed by the early settlers for easier navigation, turning the river water brackish.
Over time, waste dumped into the waters from industry on the river banks almost turned this scenic river into a sewer.
The last 35 years has seen Melbourne reverse this and instead embrace the river, to make it one of Melbourne's greatest assets again.
Below are images of the Yarra River and Melbourne's love and sometimes indifference to it during the last 160 years.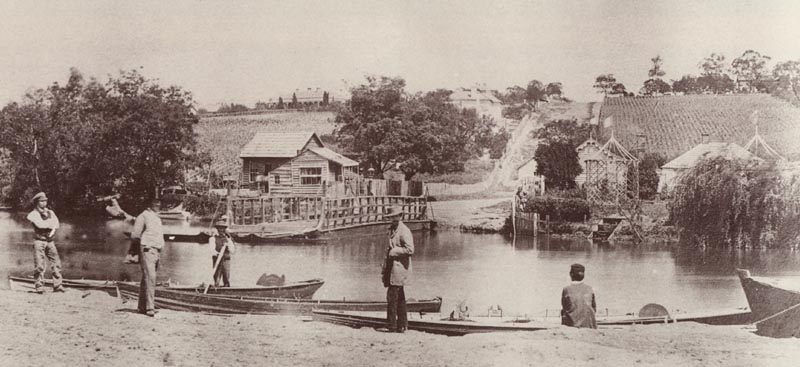 From the Richmond side of the river, the punt on the Yarra that gave Punt Road its name.
Looking south-east to South Yarra, the rise of the road is unmistakable, the gardens and vineyards you see before you have now given way to apartments and houses. The Hoddle Street Bridge now occupies this site.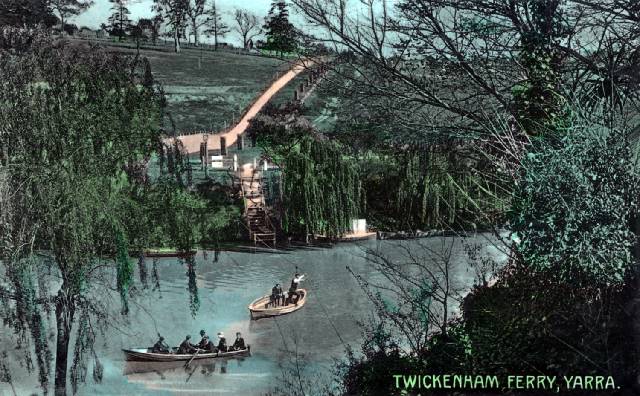 Twickenham Ferry, Twickenham Crescent, Burnley, close to where the Mac Robertson Bridge is now.
This service was between Burnley and Toorak. Notice the cable across the river to grab and pull boats from one side to the other.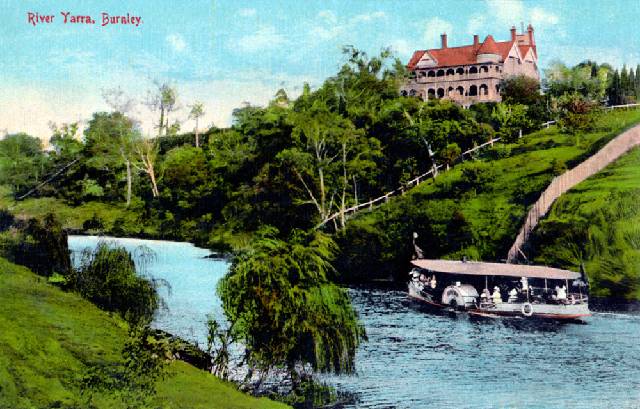 Ferry paddling up the Yarra in Burnley (Richmond).
Before Moomba there was Henley-on-The Yarra.
The first Henley-on-The Yarra Regatta was held on 19 March 1904.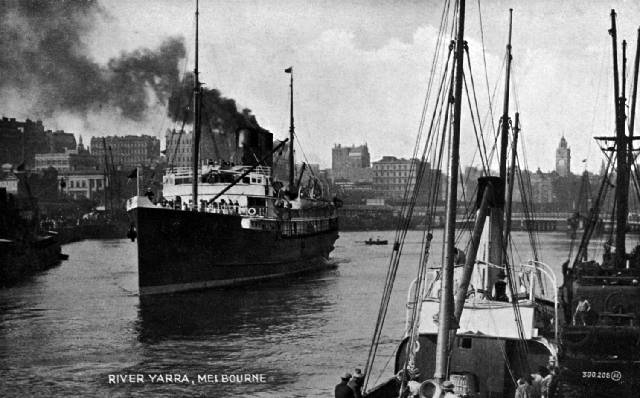 Ships using the Yarra turning basin before the Spencer Street Bridge blocked them from entering.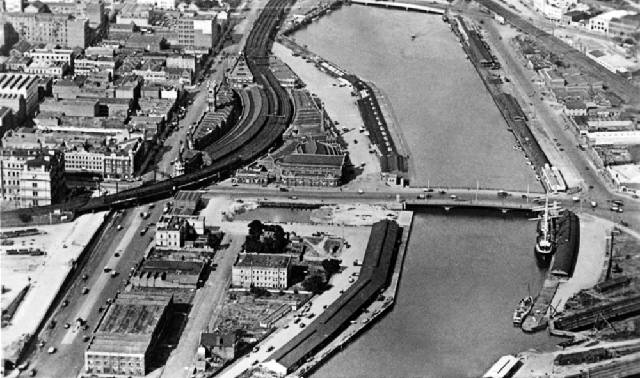 Spencer Street Bridge built in 1930 stops ships from entering the turning basin.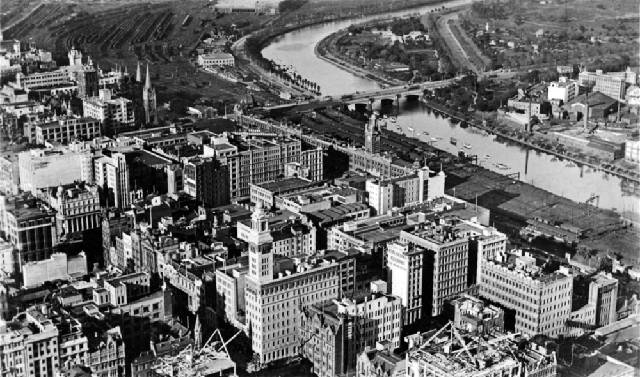 Boats moored on the north side of the Yarra next to Flinders Street Station.
Early 1960s view of the city with The Yarra River in the foreground.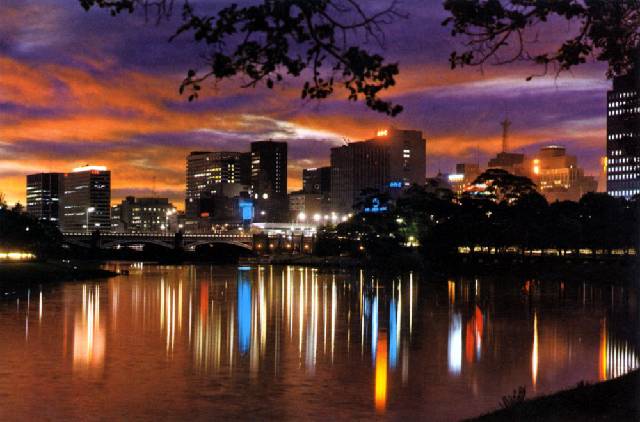 Similar view at night in the late 1960s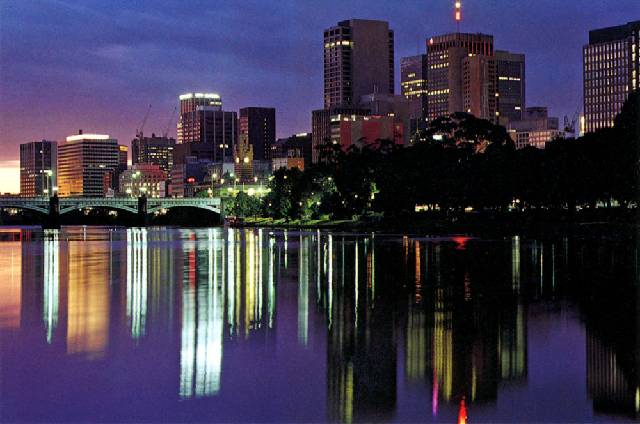 Another similar view again in the late 1970s.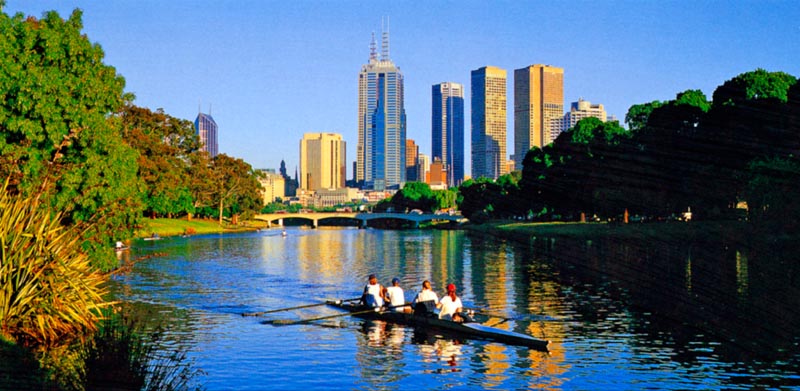 Eastern cluster on view in the late 1990s.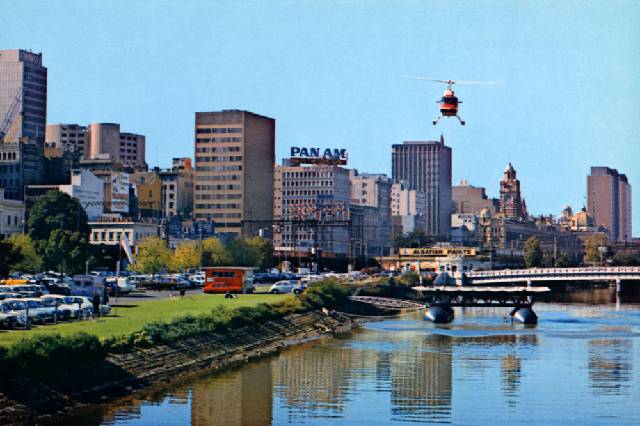 1970s, A heliport and carpark where the turning basin use to be.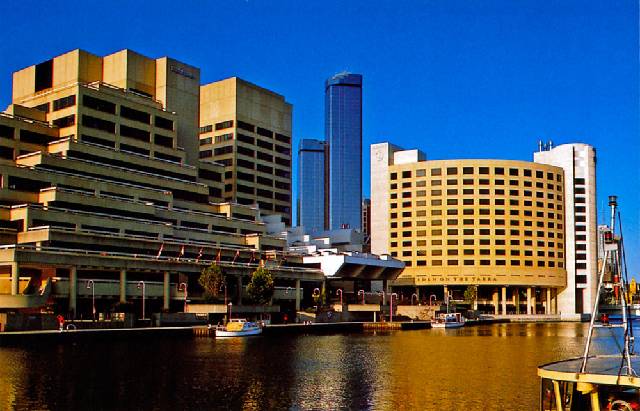 Clearing and development at the western end of the Yarra saw The World Trade Centre and The Melbourne Congress Centre built in the 1980s.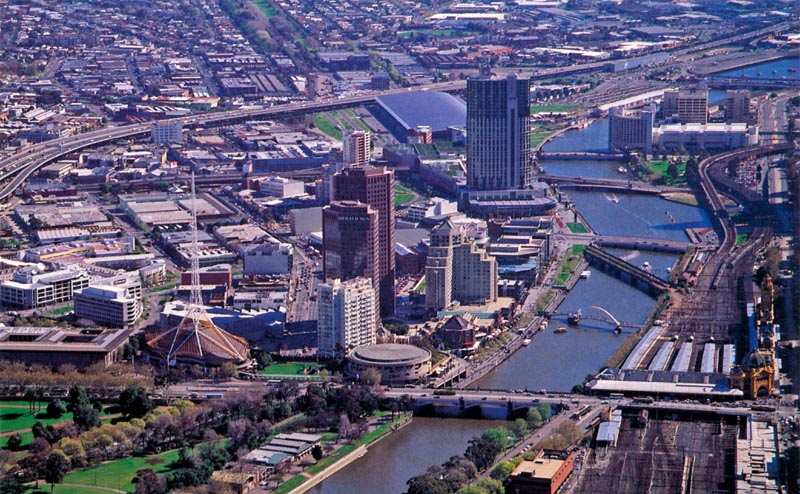 Late 1990s aerial looking west showing disused railway bridge and Melbourne's Southbank developments.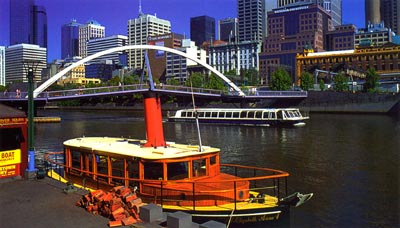 Postcard showing The Yarra Footbridge built in 1989
Cocks Carmichael Whitford PTY LTD.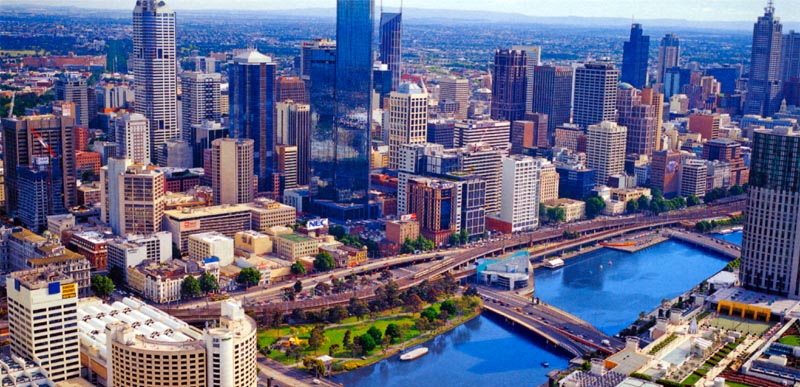 Early 2000s photograph of Melbourne showing Batman Park, Melbourne Aquarium and the reinstated turning basin.