Peter Maltezos
wrote on Thu, 06/06/2013 - 08:22
Text from Walking Melbourne
The National Trust guide to the historic and architectural landmarks of central Melbourne
Former ES&A Bank (now ANZ 'Gothic Bank')
382-392 Collins Street (north-east corner of Collins and Queen Streets).
Considered the finest secular Gothic Revival building in Australia, this building was erected as the head office of the English, Scottish & Australian Bank in1883-87. The top two floors were the residence of George Verdon, general manager of the bank, and an enlightened patron, who commissioned noted architect William Wardell, and together they created this masterpiece. The flat stone exterior is punctuated by delicately elaborated openings, those of the first floor porches in Venetian Gothic tracery, while the banking chamber is a tour-de-force of rich Gothic imagery and 19th century technology – the columns, ribbing and sculptural capitals are all made of iron. Verdopn's residence above remains substantially intact, and was occupied by the women only Lyceum Club in the 1920s. The bank expanded in 1922 to occupy the adjacent buildings on both streets, and the banking chamber was seamlessly extended into the former Stock Exchange. In 1990, all three buildings were extensively restored by Allom Lovell & Associates as part of the ANZ World Hjeadquarters, mainly housed in the Postmodern office tower behind.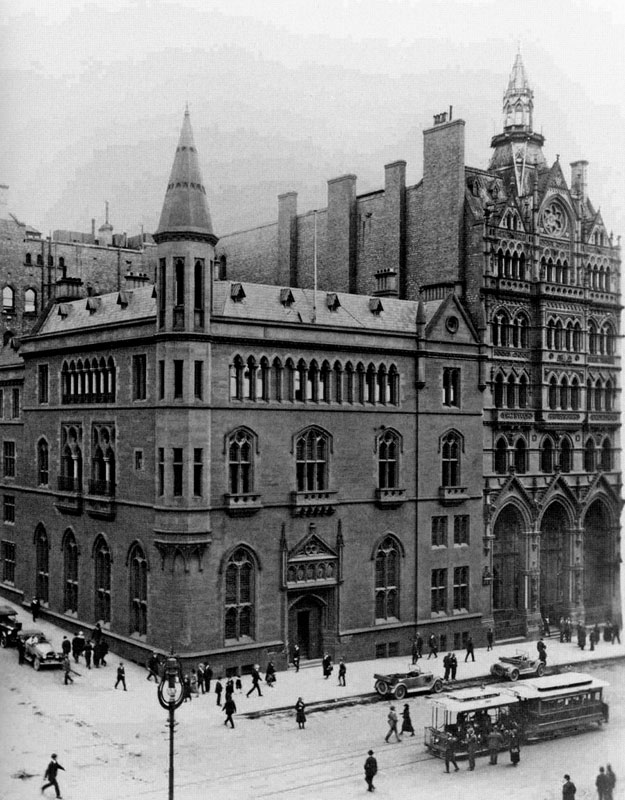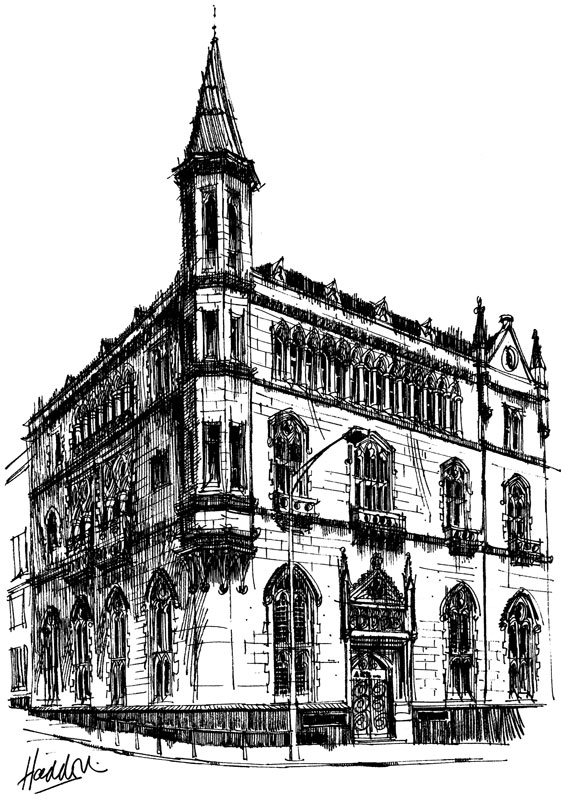 Four of my own shots below.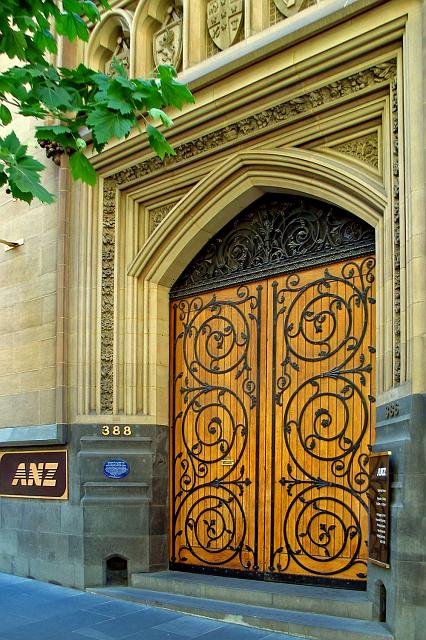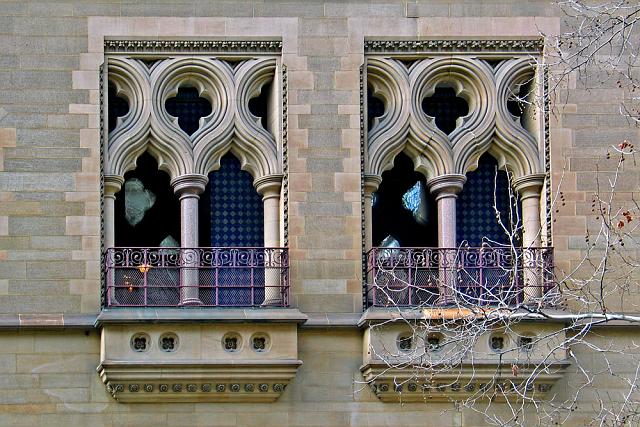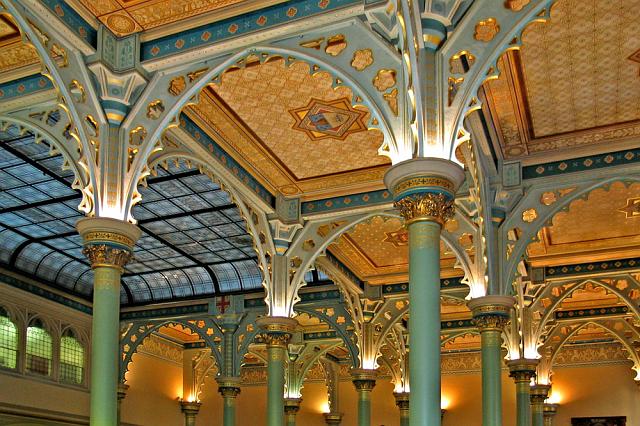 Above and below, inside the old ES&A bank.