Peter Maltezos
wrote on Thu, 29/08/2013 - 08:27
Australian Centre for Contemporary Art (ACCA)
111 Sturt Street, Southbank
2002 Wood Marsh
The Australian Centre for Contemporary Art is Melbourne's leading contemporary art gallery presenting the most challenging, innovative and creative visual art of our time.
Unique in that the interiors adapt so completely that the gallery does not seem to be the same place from one show to the next.
Designed by Melbourne based architects, Wood Marsh, ACCA's distinctive steel building is in the heart of Melbourne's arts precinct in Southbank. The landmark rust-red structure is one of Melbourne's architectural icons.
ACCA brings the latest and most significant artwork by living artists from around the world to Melbourne audiences, and commissions new artworks by local and international artists.
ACCA is a Kunsthalle. It is the only major public art gallery in Australia focused on commissioning rather than collecting.
ACCA's rusty red-brown exterior evokes the arid reality of the continent, and is made from a specialist architectural steel product developed by BHP called Corten Steel. It is manufactured with a protective rust coating. The interior walls of the foyer are made from inter-pressed metal and glass.
Three photographs of my own below.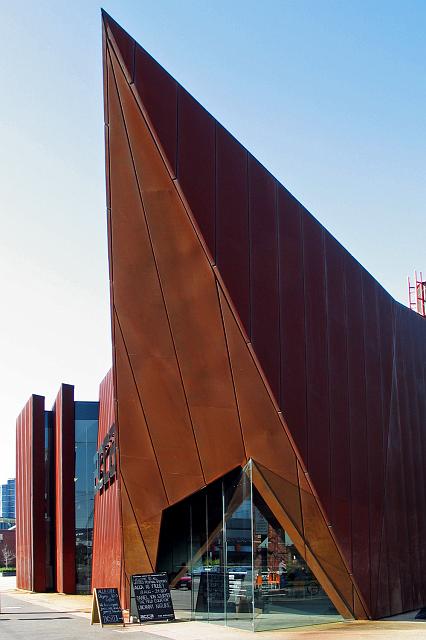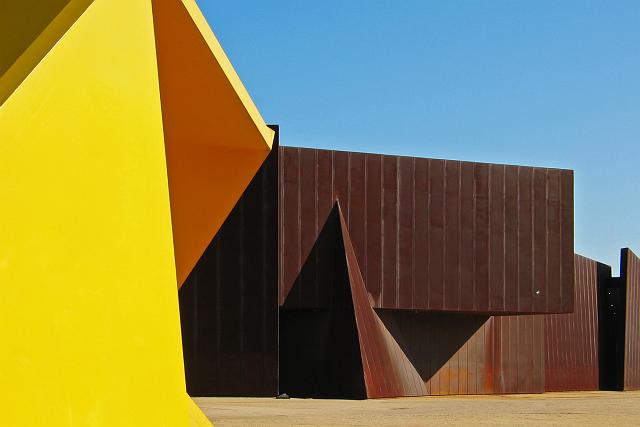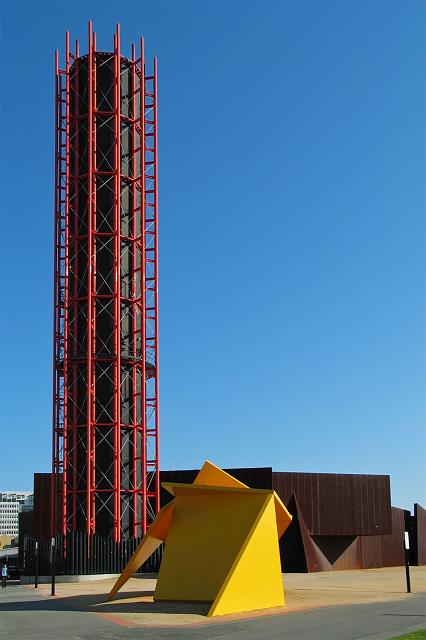 The website: