Illawarra housing market gets a boost from population growth: RBA
Illawarra housing market gets a boost from population growth: RBA
An outlook on the Illawarra housing market was provided by the RBA this week which highlighted the region had experienced some population growth.
Some of this has come from overseas students attending the University of Wollongong, and some has come from people migrating to the Illawarra region from Sydney.
As a result, the region still has a large working-age population, according to the RBA and ABS.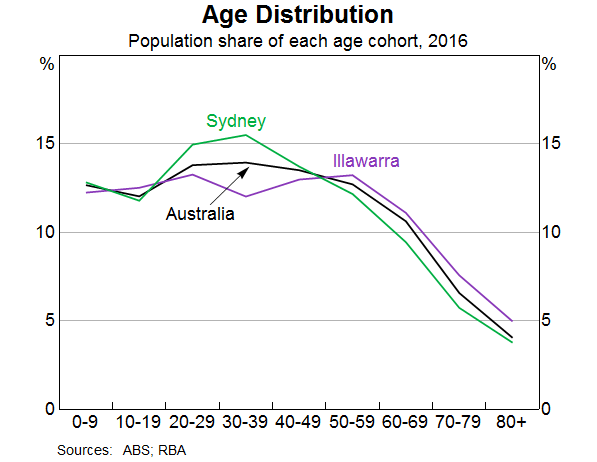 The increase was partly because its geographic proximity and transport infrastructure allow people living in Wollongong and the Illawarra region to commute to Sydney.
Around 20% of Wollongong workers commute at least 50 kilometres to work. 
Illawarra residents are also well placed to benefit from the projects taking place in Sydney's south and south-west, including the proposed "aerotropolis" around the new airport at Badgery's Creek.
Access to these growth areas will be enhanced if some of the recently announced transport infrastructure plans come to fruition, the RBA study suggested.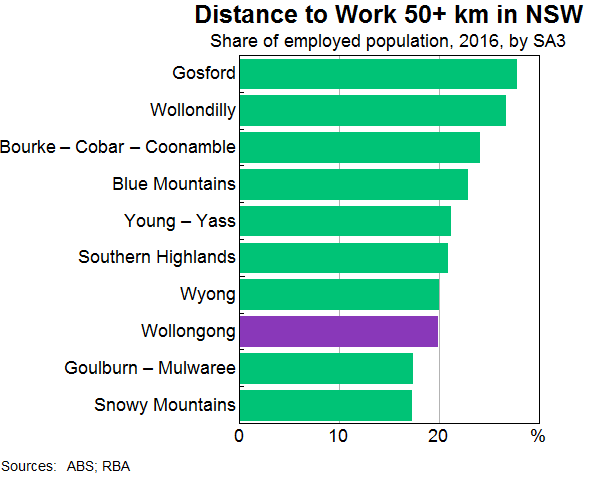 Labour market conditions in the Illawarra region itself have also been strong recently, according to the RBA with these factors meaning that there has been strong employment growth in the Illawarra region over the past five years and the unemployment rate sat close to the average for New South Wales.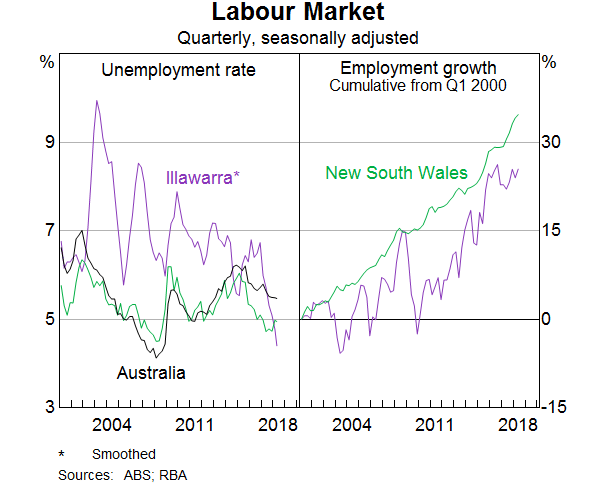 Strong population growth and economic outlook have led to rising housing prices in the Illawarra region. 
It has also lead to increased investment in residential construction.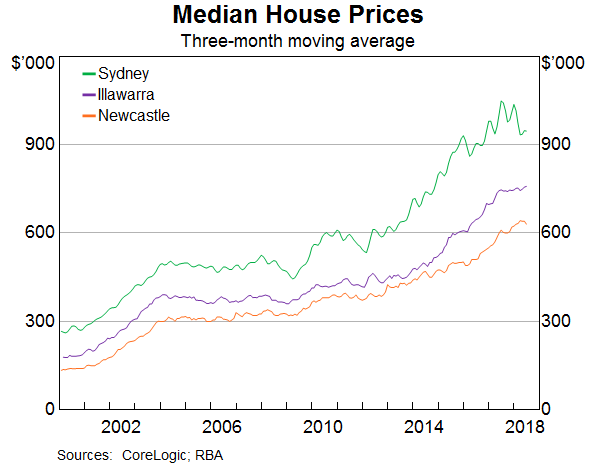 Alexandra Heath Head of the RBA's Economic Analysis Department stated that the data showed that population trends and housing market developments in the Illawarra region are closely linked to those in Sydney.
This was partly because the transport infrastructure allows people to live in the Illawarra region and commute to Sydney and future transport infrastructure plans and the development associated with the Badgery's Creek airport are likely to strengthen these ties.