Low interest rates fueling Sydney market, but elsewhere less so
With most mortgage holders on variable rate products in Australia, our housing markets are sensitive to interest rates, and all things being equal lower rates could result in dwelling prices being re-set higher (and vice-versa).
However, other things are rarely equal.
Over the past two decades I've watched Britain turn into a dramatically two-speed housing market comprising a booming London market (and its surrounds) and the rest, where prices have essentially been soft now since 2007.
London is a global city and The City has continued to thrive as a financial centre, but as a developed country Britain's manufacturing and other industries have floundered.
Property investors who chased yields investing in far-flung areas and the north of England got badly burned, and many never recovered, while London prices are at record highs and have risen relentlessly through UK downturns and recessions as we charted 
here
and have reproduced below.
In particular, note the difference between the massive out-performance of prime-location London stock, the lower-demographic London boroughs and the stagnation of markets across the remainder of England and Wales.
Source: Land Registry
I've suggested for years that Australia could follow a similar path, with the major capital cities attracting a level of interest from domestic and international investors in their supply-constrained inner suburbs, but other locations struggling badly as households become disinclined to take on ever-increasing household debt levels.
Specifically, I've felt inclined to invest in Sydney's inner ring suburbs, but rarely to venture outside that zone.
Low interest rates have seen prices in Sydney growing fast: up by around 18% since their last trough.
The worst performing capital city continues to be Adelaide, where I've been this week for fire and brimstone of Ashes cricket...or in England's case, a rather dis-spirited imitation thereof.
It's no real surprise to me that Adelaide has been a lacklustre market in recent years. There is so much more land potentially available to be developed close to the South Australian capital, population growth is relatively moderate, investor interest is lower than elsewhere and overall there is less upwards pressure on prices.
New stock is being built, which can drag median prices higher, but existing dwellings have seen little in the way of capital growth for more than five years.
I noted a similar dynamic in Port Augusta on my South Australian travels this week: it was quite clear that there are acres of land for sale and zoned for residential development, although it may be doubtful as to how quickly it will be sold due to the lively whiff at that end of town.
RP Data's dwelling price index is currently a sea of green text, with prices rising almost everywhere thanks to Australia's presently low interest rates. However, don't expect increasing household debt to carry prices forward in future.
As the below chart clearly shows, household debt levels are no longer rising as a percentage of disposable income as they once did, with the percentage peaking out more than half a decade ago.
This chart should be of great concern to investors in certain areas. Times are tough, for example, in parts of South Australia following on from the shelving of BHP Billiton's planned $30 billion Olympic Dam expansion.
I drove down that way this week from Alice Springs and according to the local rag I read in Roxby Downs a decision might be expected on future expansion plans in approximately two years' time with BHP considereing new and cheaper designs for the expanded operations. However, you'd presumably want to see copper prices stronger than the lacklustre ~US$3.20/lb we've seen this week in order to see the proposed project expansion attract a definitive green tick.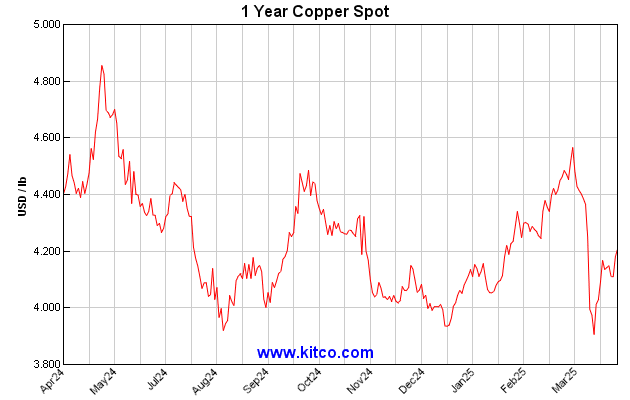 While an expansion of Olympic Dam a few years down the track could certainly be a net plus for the state, any direct link with real estate prices in Adelaide which is located more than 500 kilometres of barren land away may be somewhat tenuous.
Meanwhile, businesses such as Holden are in a world of bother with closure threats and pleas being lodged for government support of the car industry. With Australia's dollar having been so strong for so long, manufacturing industries have been hurting, and some exporting companies have also gone to the wall. 
This article in The Conversation posed this week whether Adelaide's economy could be damaged beyond expectation by Holden's potential closure, which also raises serious questions for the outlook for dwelling prices in the city:
"A second part of the debate are the implications at a regional level – what impact is there on the economies of regions that depend heavily on the automotive sector, specifically Melbourne and Adelaide?
"Our study on the contribution that the GMH manufacturing facility in Elizabeth makes to the South Australian (and northern Adelaide region) economy was recently presented to the Productivity Commission inquiry. There are currently 1,750 jobs at GMH and the operations purchase A$530 million of supplies per year from core suppliers based in Adelaide. Through direct and first round (GMH and its direct suppliers) activities the operational spend of GMH in 2013 is estimated at A$750 million, contributing A$400 million to South Australia's Gross State Product (GSP) and supporting 4,340 jobs.
"Then there are the full flow-through effects of this activity (such as the purchases of suppliers, and spend of wages and salary income). When modelled, the total economic activity linked to GMHs operations was estimated in 2013 to be a A$0.9 billion contribution to GSP, and 9,500 jobs and a contribution of $53 million per year to the state taxation base. (The model used a simple input output framework, which evidence supports as sufficient for order of magnitude long run modelling of impacts at the regional level). But if GMH were to cease activity, the impact would ultimately depend on how the local economy responds."
Pete Wargent is the co-founder of AllenWargent property buyers (London, Sydney) and a best-selling author and blogger.
His new book 'Four Green Houses and a Red Hotel' was released on 1 September 2013.